You cannot say your car audio system is smart or modern if it doesn't have the ability of music streaming and make/receive the call from the phone without wire.
Most of the modern car audio system has this features where you can connect your phone to the car stereo.
But still many stereos don't' have this feature because of the old model car or car stereo which has limited functionality because of its low price.
So, what's the solution for those types of car which don't have mobile connectivity features? Yes, we need a Best Bluetooth adapter for the car, because it's the best solution for this situation. But what are the best Bluetooth adapters for your vehicle?
Well, this post covered with the reviews of 5 Best Bluetooth Adapters for Car that will give you maximum happiness.
So Let's start.
5 Best Bluetooth Adapters For Car

RANKING
IMAGES
BLUETOOTH ADAPTERS
PRICE

1

 

Tao Tronics Bluetooth Receivers

2

Kinivo BTC450

3

SoundBot SB360

4

Motorola ROADSTER 2

5

iClever Himbox HB01
Tao Tronics Bluetooth Receivers comes first in our review by its quality and popularity. If you want a cheap update with quick connectivity, then this adapter will be the best option for you.

This receiver comes with the built-in rechargeable battery so that you don't need to the plugin if you want to operate it and you can also use it when recharging. However, It's made with the plastic body with a soft rubber coating. This Bluetooth adapter has a pinhole microphone system which gives you convenient of hand-free call while driving your car. You can control your music volume by using its volume control and as well as transmitting and receiving the device. That's mean if your music is mute then you have to check all of the three-volume controls.
It's really easy to set up, easy to operate. It's one of the decent Bluetooth car adapters in the market today.
Pros:
Connects easily,
Charges quickly
Well worth the cost
Easy to use
Easier to install
Quick button press for the incoming call.

Cons:
Not much loud

Another great and trusted Bluetooth kit is Kinivo BTC450. Very easy to install, easy to use & works perfectly. If you are searching for a quality car Bluetooth adapter with average price, then this adapter is for you.
It comes with features that you really need. It's a very handy and excellent piece of equipment. It automatically turns on and off with your car. Connect automatically with the last device that you used and pairing process is less than 3 minutes. The sound it provides is much better than when you run your phone by the AUX jack. The sound quality it provides is really clear and not weak.
Pros:
Easy to use
Sound is very clear
Easy & Quick install
Incredible Clear Mic
Cons:
The wire is very thin

SoundBot SB360 is another Bluetooth car adapter which comes with some useful features that will make you happy.
SoundBot SB360 doesn't need charging because it works with car power. It's very convenient to use you just plugged in everything and hook up the device. You can keep it attached to the back because dongle is magnetic.
It comes with 3 USB port smart car charger. The sound of calls is very clear on both sides. Moreover, this adapter connects automatically within 2-3 seconds when you will start the car and turns off when you will power off your car. You don't need to use the phone to change a song you can do it by using it's "back and skip feature." The sound quality is the same as the sound of directly using your phone to the aux jack.
Don't look further if you want a device that let you connect with the car, stereo and whatever by Bluetooth.
Pros:
Easy install
Connects quickly
Clear music sound
Easy to use inexpensive

Cons:
Thin wire

Do you want the most quality Bluetooth car adapter? Motorola ROADSTER 2 is for you. It's more than Bluetooth adapter because it comes with the bulk of the package.
Its features will make your driving more convenient. It has the best noise cancellation technology which helps to hear your voice over the loud traffic. You don't need to take the pain to find your car because ROADSTER 2 has the Car Finder App. It automatically marks your car location while you enter the car and leave the car by using GPS technology.
Moreover, it provides real convenient while driving by its text to speech and speech to text technology. So that you don't need to write the message to reply, just record the voice, it will convert to text and send it.
Besides, you don't need to worry about cutting calls short, because ROADSTER 2 has up to 20 hours of talk time. Motorola ROADSTER 2 is perfect for the road business calls or the long drive.
Pros:
Works well
Easy to use the button
Nice charger with a great Charge life
Easy set up for two phones
Loud & clear speaker
Long battery life

Cons:
Not found yet

Another quality Bluetooth adapter for the car is iClever Himbox HB01. It takes place on our list through its reasonable price and quality and easy to use.
Installation is easy, provide loud and clear sound quality with car speakers. It works flawlessly and pairs instantly whenever you will start your car. Moreover, it's pair multiple devices and has a USB charger option which makes your driving/ journey more convenient.
Pros:
Simple controls and operation
Helpful voice and tonal prompts
Phone, Media, and Siri capabilities
Extremely easy to set up

Cons:
Call sound quality can be quite

Conclusion
Well, that was the 5 best Bluetooth car adapter from days market. Hope you have chosen one of them to make your car smarter.
However, if you are thinking to buy a car stereo/head unit with phone integration feature instead of buying a Bluetooth adapter then check this excellent detail article. 10 Best Head Unit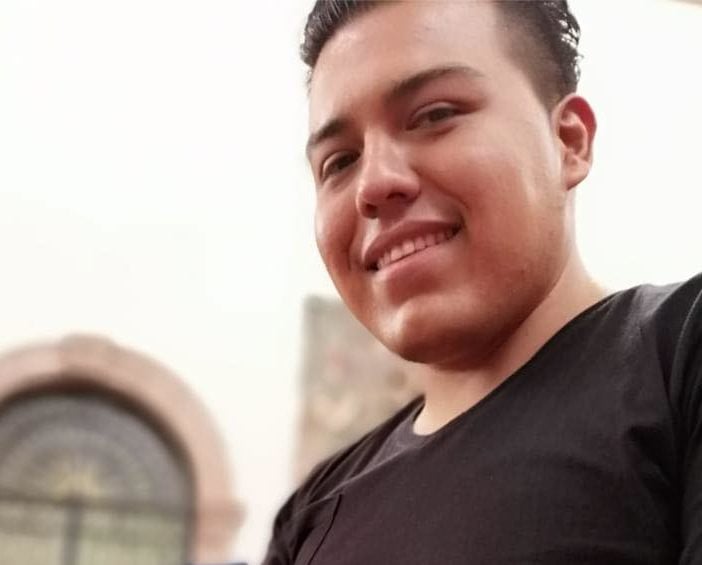 Hello! This is David a Basshead and Car Audio lover. I love Car Audio from my teenage time. I thought It would be great If I make a site on Car Audio, and then "Car Music Lab" has been started. Professionally I am a Car Audio installer.
And, Yeah Life is fun with Car Audio.