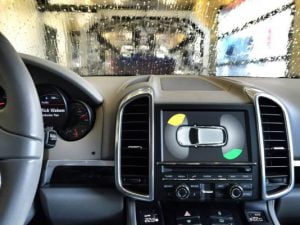 If you are want to make your car look smart or want to use new features in your car audio system, then must need you to upgrade your car stereo system. New features would be smartphone integration, touchscreen display in your car stereo system.
Whether you are thinking about to upgrade our car stereo system, a question come in front that is HOW TO INSTALL STEREO SYSTEM IN OUR CAR? Right?
So, today we are going to share with you simple 11 steps of installing a car stereo in your car dash. These steps also include how to remove your old car stereo.
Well, replacing or installing car stereo system it's not a big deal. But get difficult if your vehicle is a late or old model. Because stereo of many late model cars is fully integrated with the dashboard. That's why it's become difficult to replace the stereo in those types of car.
Warnings & Tips:
Ensure you have the PIN code to disable the security mode if you have the intention to repair the factory head unit later.

Ensure you are aware of the battery backup alarm system. Because some vehicles fitted with it and need extra steps to take before removing the battery terminal.
Tools that you need:
Screwdriver Set

Small Socket Set

Electrical Tape

Wiring harness adapter for vehicle and head unit

Dashboard installation kit, if required

Any special Tools to remove factory head unit, If necessary.
Steps (1-11)
Before you start the installation steps, you must ensure that everything you need to install it's included with your new car stereo.
Step 1
Disconnect the negative battery terminal for secure installation.
Step 2
Remove the old head unit from the dashboard. To remove the head unit you may need to remove first some surrounding trim.
We highly recommend a detailed workshop, if you are unclear about removing the trim.
On the front, some head units have two slots or holes on either side. These form part of what holds the head unit in place and may require special tools to remove.
Step 3
In this step, you will see some wiring harness back of the head unit. Disconnect it by pressing down the tab and check the harness adapter you purchased is correct for your vehicle.
Step 4
Next, you disconnect the antenna from the back of the head unit. However, make sure you are not pulling wire instead of the connector. Pulling cable will damage the connector and harmful for the head unit.
Step 5
In this step, you have to prepare the new head unit to be fitted. To mount your car stereo use either the cage or factory brackets/brackets which supplied with your new dash kit.
Step 6
If you need to use an adaptor, first plug the wiring harness adapter to the factory plug. After that connect the black and brown plug of adapter to the head unit harness.
Step 7
Connect the antenna & all wiring harness with the head unit
Step 8
Get into the head unit at dashboard location
Step 9
Fit head unit & resemble the dashboard.
Step 10
Now, reconnect the negative battery wire that you disconnect before.
Step 11
Finally, switch on and test the operation of the head unit including auxiliary inputs, sources, balance and fader functions. Check everything is working properly.