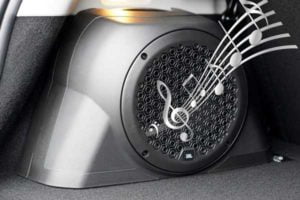 Without car audio, we can't imagine our car, especially in long drive. Car audio makes our driving time more enjoyable. There is no doubt how much important to us.
But, the problem is low-quality car audio sometimes makes our riding irritating, instead of making it enjoyable. Most of the car owner get confused or don't know how to improve their car audio quality.
However, we described below 5 tips to improve your car audio quality that will help you to makes your ride more enjoyable.
1. Replace your car speakers
Typically factory speakers don't provide much better sound quality. In order to make better music environment in your car you just need to upgrade car speakers. There are two types of speakers Components and Coaxial speakers.
The question is which type you should buy? Right!
Well, if you have a good budget, definitely I will recommend you to buy components speakers. It provides much better sound quality than coaxial speakers.
But .. Don't get me wrong here coaxial speakers are also good. If you buy the great quality coaxial speakers, it will not disappoint you.
However, don't look for the cheap speakers. Cheap speakers come with bad materials and don't provide long-lasting good sound quality.
2. Lower level comparison for music file
Don't compress music file much. It's true that if you compress your music file you can keep more files in your device, but its kill the quality of the files. If you compress your music file at a higher level, you will lose some high and low-frequency information with some details that will make your music interesting, and that thing ultimately will provide you with low-quality audio.
3. Add an Amplifier
In order to get high-quality sound with loud an amplifier is essential. The sound before the amplifier and the sound after installing the amplifier has a huge difference. The amplifier provides the real powerful sound in your car.
4. Better subwoofer box
If you are interested in a sealed subwoofer box, make sure that it's sealed perfectly. Your subwoofer will not provide efficient performance because of air leaks. Besides, if you are using the ported box, use the right subwoofer for that. Don't drive a subwoofer in the ported box which design for a sealed box. It will destroy your subwoofer. Moreover, make sure that your subwoofer box and subwoofer are matched perfectly.
5. Adjust the crossover
Now many dashes receive frequency filters that will work with preamp and speakers output. You can get better audio quality by adjusting or experimenting with lowering and raising the crossover point on your low pass filter.
Well, you can improve your car audio sound quality by using these tips. If you have any question, suggestion just leaves a comment below.