Car radio receivers these days are designed to do much more than merely connecting to your favorite FM stations. Car owners with terrible, outdated head units can now install a car-play enabled radio receiver to enjoy navigation, better audio, and messaging experience while on the go.
The Pioneer MVH-1400NEX was brought on as an extension of the Pioneer's NEX platform. It complements the driver's lifestyle with its double din digital media receiver and the integration of smartphone interfaces.
This article will reveal more to you about what this relatively cheap in-dash receiver from the famous brand is capable of.
A big LCD screen double din in-dash receiver, the Pioneer MVH-1400NEX is equipped with a CD-free design to conform to the new trend of streaming music content. One would expect it to cost a fortune considering its array of luxurious features, but surprisingly, the Pioneer MVH-1400NEX comes at an affordable price.
Design
The absence of a hardware button or CD slot adds to its excellent design.
The double-din fascia around the head unit is carefully molded to align with the car's dashboard.
It has a 6.2-inch glossy touch screen to complement the design. The capacitive touch screen is very responsive, easy to use, and offers multi-touch gestures that are similar to smartphone touchscreens. The screen allows controlling the head unit as well as the device that is being paired. The Pioneer MVH-1400NEX advanced design meets the current tablet and smartphone-specific lifestyle.
Some Smartphone Integration
Apple CarPlay
This feature the receiver to allows a smarter and safer way to make use of your iPhone in the car. You can connect the iPhone to the rear panel of the head unit through a USB cable and enjoy music, read messages, use maps, make calls, and Siri voice control feature via the Pioneer MVH-1400NEX receiver's controls.
AppRadio Mode
With AppRadio Mode+ the receiver gives you control of apps on your car's dash. The receiver allows you to enjoy complete on-screen access to your contacts, calendar, maps, and some of the most popular in-vehicle apps by connecting to iPhone or compatible Android smartphones.
Android MTP Playback
The Pioneer MVH-1400NEX supports MTP to control and play stored music files in different formats from the phone through the receiver.
All the necessary controls are on the screen of the head unit.
Smartphone Charging
With a USB connection, you can charge iPhone/iPod and Android phones through the head unit.
Variety of Music Options
Pandora Internet Radio
The receiver allows you to play music from the Pandora service utilizing a USB or Bluetooth connection to the smartphone. With the screen displaying essential information, you can get complete control over the playback.
Spotify
Pioneer head unit allows you to playback and control music from Spotify on a connected Android or iPhone.
You can play, pause, skip tracks, and browse albums and stations with the receiver's controls. Information about the song and the artist are also displayed on the screen.
Apple Music Radio
The Pioneer head unit allows you to play Apple Music Radio on the connected Apple device. You can select the stations and control the playback using the touch screen controls.
SiriusXM
This receiver is SiriusXM ready for you to listen to free music, sports, news, traffic, weather, and entertainment, by merely connecting the SiriusXM Connect Vehicle Tuner.
Integrated Bluetooth
The Pioneer MVH-1400NEX is equipped with a Bluetooth to let you stream music and take phone calls wirelessly from the smartphone through the head unit. The receiver has a restriction of connecting five Bluetooth-compatible devices concurrently.
It also enables hands-free communication for the smartphone. You can carry out a conversation while driving using the external microphone and the car's audio speakers.
The Pioneer MVH-1400NEX equally allows wireless audio playback and control for a Bluetooth equipped phone or audio player. You can stream music from the device as well as music apps and even browse the collection through the screen with the head unit.
You can also access Siri through the head unit's touchscreen and microphone for eyes-free functionality to make phone calls, navigate and access music.
USB & AV Playback
Pioneer head unit's rear panel supports connecting a USB mass storage device to enable playback and control of music, video and photo files saved on the device. It supports almost all common types of file formats including JPEG, PNG, MKV, BMP, MP3, AAC, WMA, FLAC, MOV, WAV, MPEG4, FLV, and more. Dual AV inputs support connecting two concurrent video and audio sources externally.
Audio Quality
The Pioneer MVH-1400NEX comes with a converter for a 24-bit digital to analog. This delivers excellent sound quality when playing from the iPhone, iPod, Bluetooth, and Android.
MOSFET amplifier makes it play cleaner and louder music at higher volumes without distortion or noise. Low and High pass crossovers tailor the head unit to the speaker setup.
It doesn't end there. The head unit supports further settings to the car sound system; these include loudness, position, speaker level, time alignment, bass boost, and so forth.
Camera/OEM/NAV Connectivity
The head unit features a rear-view camera input to support adding another camera. The unit changes to rear camera image automatically with Auto View. It also has a Camera View mode that allows you to manually get the rearview image on the screen to have a check on what is behind.
You can as well connect an add-on navigation unit to the head unit to change to navigation mode by merely touching a button.
The media receiver is compatible with iDataLink Maestro and supports choosing the factory functions to retain.
Steering Wheel Control
The Pioneer receiver comes with an OEM steering wheel remote control input to keep the factory radio steering wheel controls.
The Box's Content
USB extension cable
Digital media receiver with fixed touch screen
Wiring harness
Microphone with mounting bracket
Two-sided tape
Warranty information
Installation manual
ISO screws
Conclusion
For those who want to make use of CarPlay while on-the-go, the Pioneer MVH-1400NEX is an excellent choice for a head unit. It provides an affordable way to bring CarPlay to vehicles which do not have such features built-in.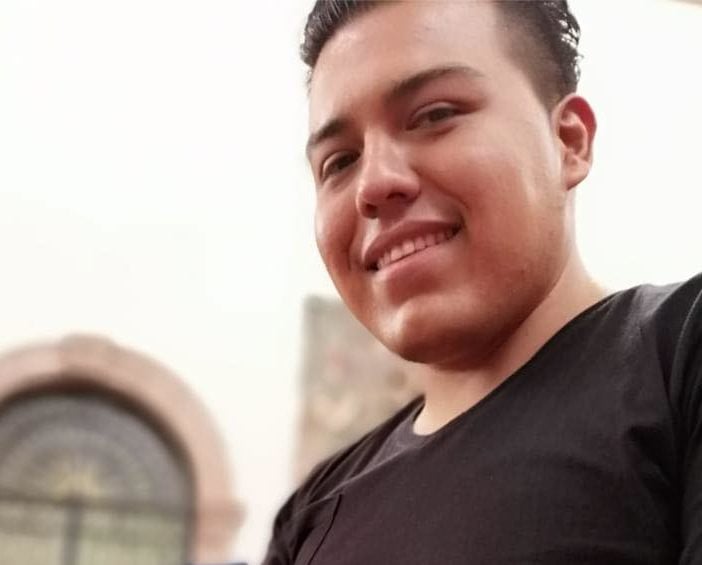 Hello! This is David a Basshead and Car Audio lover. I love Car Audio from my teenage time. I thought It would be great If I make a site on Car Audio, and then "Car Music Lab" has been started. Professionally I am a Car Audio installer.
And, Yeah Life is fun with Car Audio.